ATVPC Front Axles & Wheel Bearing Kits for Arctic Cat 300 98-01 & 500 01 4x4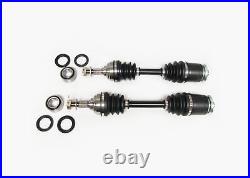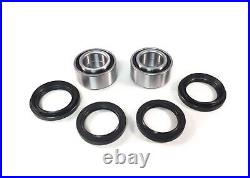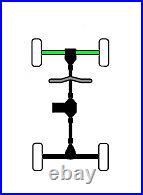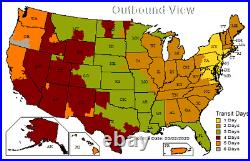 This is a set of new Front CV axles & wheel bearing/seal kits for a Arctic Cat ATV. They fit the following 4x4 models. Not intended for use in lifted vehicles. Stronger than OEM, chromoly forged steel axle bar. Greased with a moly based grease to provide superior joint lubrication. Fitted with neoprene CV boots for added wear & puncture resistance. High speed bearings manufactured for long life. Double lip seals made to keep grease in and dirt out. Inboard CV joint spline count: 20 (both).
Outboard CV joint spline count: 21 (both). Compressed overall axle length: Left- 417 mm, Right- 456 mm. Replaces OE # (axles) 0402-249 1502-441, 0402-179 1502-440, (bearings & seals) 0402-275, 0402-089, 0402-069.
We are experts in the field of ATV & UTV drive line products. Unlike others, we have the expertise to insure that our buyers get the correct parts and help with installation or troubleshooting. ATV Parts Connection, LLC 10555 Guilford Rd #113 Jessup, MD 20794 American owned and operated for over 20 years.